Organisatie |
Saba Reach Foundation
Saba Reach Foundation (SRF) is a small non-profit organization that began strengthening and professionalizing its existing structure in 2023. SRF's aim is to offer sustainable employment and participation opportunities for (young) adults distanced from the labor market, through various programs. The organization plans to expand further with other programs in the future.
Saba is a small 'special municipality' – a Administrative Division Saba (Openbaar Lichaam Saba (OLS)) – where all municipal tasks are also performed. Saba has four residential cores, with approximately 2000 inhabitants, 50% of which are migrants with different statuses, including many expats. Recently, a benchmark concluded that, given the size of the target group (expected to be 40 individuals) and the necessary capabilities, SRF is quite costly and will continue to require government funding. This demands much entrepreneurship and a sound business plan from the interim director. Additionally, (financial) support from the Netherlands (the Saba Package ) is (provisionally) guaranteed. In 2022, a first set of administrative agreements was made to improve the island's existential security, and this does not only concern people distanced from the labor market. Visit the SRF website or Facebook page for more information.
Visit the SRF Facebook page for more information.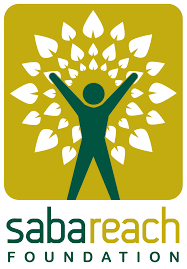 Functie |
Interim director
The main tasks on the agenda for the interim director are to establish a future-proof organization together with the Administrative Division Saba (OLS)/the department of Community Development and SRF. This means a central and recognizable organization on Saba for everyone distanced from the labor market. An organization that:
Offers a work-related facility in a work environment that supports individual goals and experiences for people distanced from the labor market;
Ensures normal, healthy living and working conditions;
Has a recognizable program for people with reduced capabilities (due to age, mental problems or other limitations);
Guides people to paid work. SRF is an organization that provides the target group with appropriate working conditions and wages.
The new SRF is well-known across Saba. Clear and recognizable means that there is labor market support with protected placements and an environment where appropriate work is available, with help and support and programs to develop skills. An organization for the entire target group.
The new SRF will also provide a significant boost to language education in both Dutch and other languages to give residents a better start in the labor market. (Young) Adults will be elevated to another level to thus have a better labor market population to fill the future jobs on Saba (in the government).
Steadfast
Intercultural
Communicative
Hands-on
Analytical
Sensitive
Adaptability
Teamplayer
Pragmatic
Networker
Patience
Enterprising
Result-oriented
Respect
Profiel |
REACH FOUNDATION
As interim director, there are several challenges to achieve SRF's goals: such as the current image of the organization, the income level, the budget to reach the intended organization. As interim director, you bring the leadership for the transition and provide the expertise and capacity to guide the transformation successfully. You bring:
Relevant experience is a must, with experience in change management;
A university degree/work/thinking level is desired;
Experienced manager (>10 years), with experience/affinity with the target group;
Management experience in the labor market of social development companies and participation and day activities and leading these types of organizations;
Entrepreneur, self-starter, and lobbyist to put SRF on the map and gain support;
Politically-administratively sensitive, familiar with local government;
Demonstrable analytical skills, administratively and financially well-versed;
Experience with project management with a broad portfolio, including planning, setting priorities, switching, and working under pressure;
Strong team player with excellent social skills;
Excellent command of Dutch and English in speech and writing. The willingness to actively participate in life on Saba, knowing that you will be visible from the start.
Aanbod |
CHALLENGE IN AN ORGANIZATION WITH IMPACT FOR ALL RESIDENTS OF SABA
The organization offers a challenging assignment in a small team of professionals, with a corresponding compensation in a special expat arrangement (housing, mobility, etc.). An assignment to set up a sustainable organization within a year.
Procedure |
THE PROCEDURE IS FOCUSED ON A GOOD MATCH
The procedure is guided by K+V and starts with sending your motivation and CV and an introductory conversation at K+V (in week 23/24). The selection committee consists of representatives from the OLS. The final step in the procedure is meeting with the responsible administrators at the end of June on Saba. The goal is to complete the procedure in the early third quarter.
Do you recognize yourself and are you interested in this position? Respond quickly but no later than June 9, 2023, by uploading your CV and motivation at "apply directly".
For questions and comments, you can contact Johannes Arets (06-1026 0480) or Helga Bijker (06-2269 8599) who guides this procedure from K+V.
Candidates who are invited are asked to make an online personal profile measurement.